Thursday, May 30, 2019
7:00 - 8:30 pm
This event has already occurred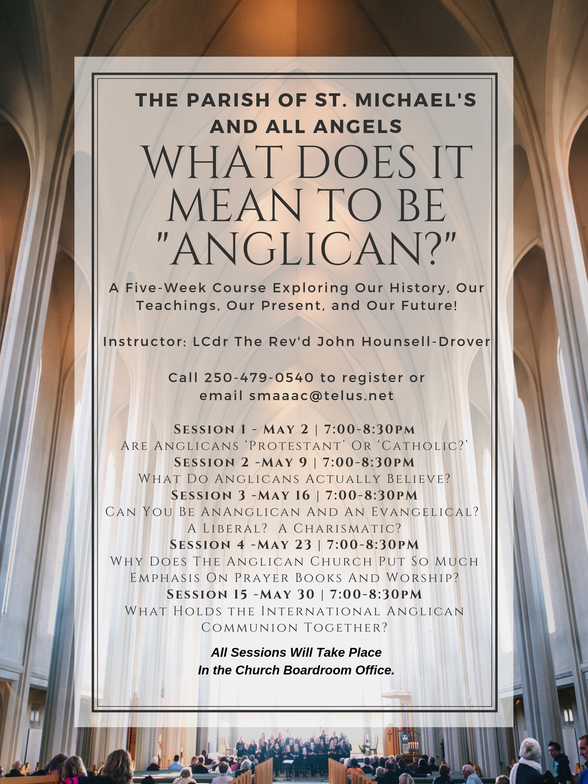 What Does It Mean To Be An Anglican?
This five week course exploring Our history, Our teachings, Our present and Our future! is led by LCdtr The Rev'd. John Hounsell-Drover.
2nd May Are Anglicans 'Protestant' or 'Catholic' ?
9th May What Do Anglicans Actually Believe?
16th May Can You Be An Anglican And An Evangelical? A Liberal? A Charismatic?
23rd May Why Does The Anglican Church Put So Much Emphasis On Prayer Books And Worship?
30th May What Holds The International Anglican Communion Together?
All sessions will be held in the Church Office Boardroom.