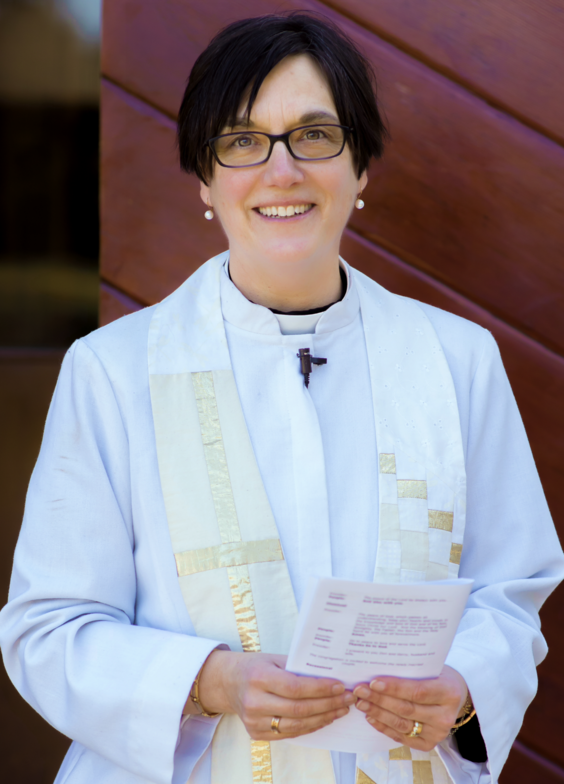 Dawna's Blog for 16th June
This week we celebrate Trinity Sunday. It's one of my favourites as we consider the holy relationship between God, Jesus and the Spirit. In our readings from the Gospel of John over the last many weeks we've heard Jesus saying a lot about the connectedness they share and how we are a part of that holy relationship.
Hildegard of Bingen, German mystic, church reformer, writer, composer, pharmacist and visual artist spoke of "trinities within trinities." When we look closely at a leaf, or an orange slice or a situation in our lives, we have a chance to see it at many different levels, to glimpse the trinities within trinities and know ourselves to be a part of grand mystery.
Like missing words or names that sidle up to us when we let our brains relax, the mystery of the trinity hovers at the edges of our understanding and then sometimes dances with us, leaving us surprised, amazed, exhausted and renewed all at the same time. In Catherine Mowry LaCugna's book God for Us: the Trinity and Christian Life she writes:
"Living trinitarian faith means living God's life: living from and for God, from and for others. Living trinitarian faith means living as Jesus Christ lived...preaching the gospel; relying totally on God; offering healing and reconciliation; rejecting laws, customs, conventions that place persons beneath rules; resisting temptation; praying constantly; eating with modern-day lepers and other outcasts; embracing the enemy and the sinner; dying for the sake of the gospel if it is God's will. Living trinitarian faith means living according to the power and presence of the Holy Spirit: training the eyes of the heart on God's face and name proclaimed before us in the economy; responding to God in faith, hope and love; eventually becoming unrestrictedly united with God. Living trinitarian faith means living together in harmony and communion with every other creature in the common household of God, 'doing all things to the praise and glory of God.'"
The season of Pentecost invites us to explore how each of us is a dwelling place for God, and on Trinity Sunday we look at how each of those dwelling places is an essential part of the larger household of God. With so many tenants it's no wonder things get complicated, but hopefully, prayerfully, good humouredly we seek to honour the One who creates, redeems and sustains us.