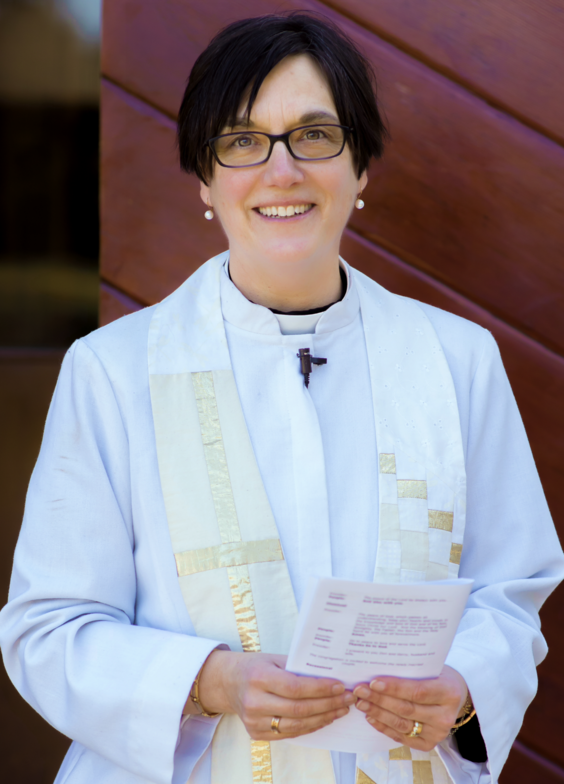 Dawna's Blog for 21st July
On our family road trip, we listened to some great music: playlists created by our daughters, an old mix of songs Ron and I loved when we were dating and the music of story telling as we listened to Stuart McLean tell about the road trips of Dave, Morley and their family. We also went to see the opera Carmen and the musical Hamilton, so the music from those amazing productions also accompanied us and we found ourselves humming and singing bits and pieces of them as we went.
The worship we shared along the west coast at various churches we visited was another kind of playlist as the music of liturgy and the familiarity of the prayers helped us to know ourselves to be welcome. In the Redwood Forest we listened for the music of the trees and rejoiced that we are able to live in such a beautiful part of the world, where the trees shape our landscape so magnificently.
At the General Synod of the Anglican Church of Canada held in Vancouver, we sang familiar hymns and were introduced to two new hymns commissioned in honour of our retiring Primate, Fred Hiltz. I hope in the months to come we might learn these hymns and add them to our repertoire. One in particular, reflects the theme of this General Synod, "I have called you by name."
In our reading this week, Jesus calls Martha by name as he helps her wrestle with the demon of anxiety and the way it is shaping her life and relationships. Each of us, like Martha, wrestles with the demon anxiety in different ways and different times. As a church, we wrestled with anxiety around several issues at General Synod and while many moments were raw and painful, there were so many moments of grace, healing and a way forward that honours all the people of God and makes space for their inclusion in sacramental ministry.
Our delegation to General Synod from our Diocese served so well and faithfully. Our Bishop helped lead the way to a road of hope. Our own Annalise was youth delegate and represented our parish and our diocese beautifully. On the closing day, she helped present a rainbow prayer shawl she had made during Synod to the new Primate, Linda Nichols.
I have missed you all and look forward to being with you on Sunday as we continue to call each other by name and share music, stories and grace with one another.